How to care for your outdoor furniture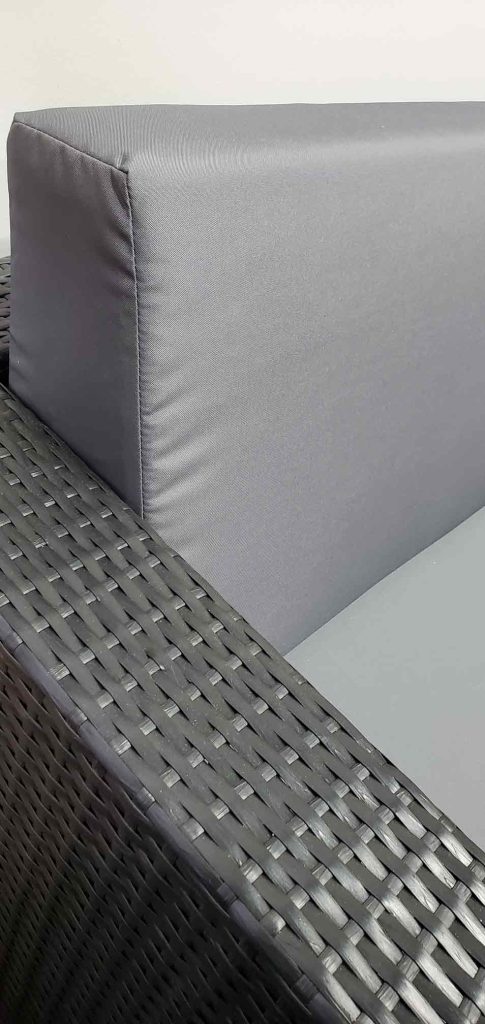 First, there are some basic furniture care rules to follow. Familiarize yourself with the manufacturer's instructions. Using products that are not suitable may damage items and void the warranty.
Combine 1/4 cup mild dishwashing liquid, such as Ivory, and 1 gallon warm water. Use a sponge or a soft-bristle brush to scrub the furniture's surface thoroughly. Rinse, and then pat dry with a lint-free cloth.
Do not power-wash or use chlorine bleach, pine oil, or abrasive cleansers unless directed. Test new solutions on a hidden area.
Scrub or sand lightly to remove mold, depending on the material. Wear gloves, and discard used supplies to avoid spreading spores.
Cover items when they're not in use, or store them indoors. Remove the foot caps on chairs and tables, and keep furniture upright to allow accumulated water to drain.
Sunlight is the primary enemy of wicker. Always cover wicker furniture if you intend to leave it outside for more than two or three weeks.
Different types of outdoor fabrics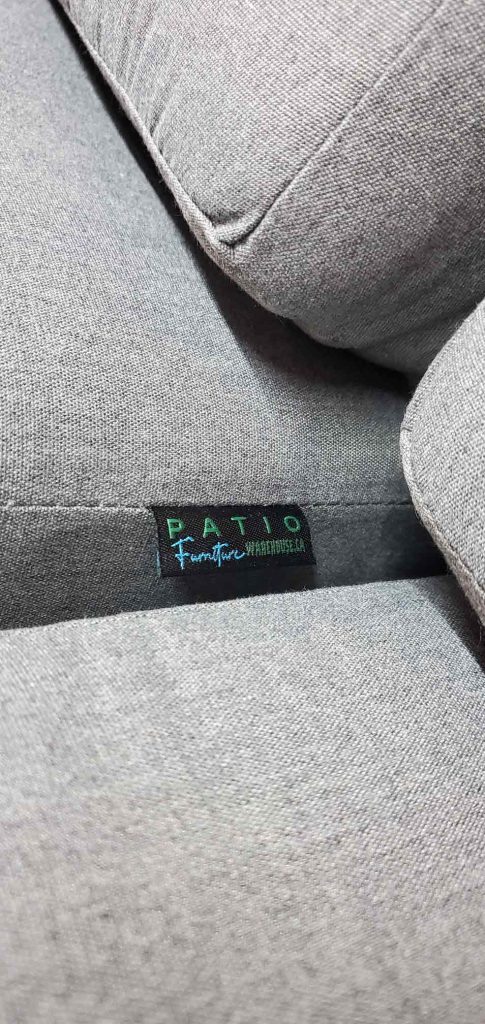 Outdoor fabrics differ from indoor fabrics in that they are made to be more durable, and they undergo a chemical treatment process during manufacturing that ensures they will resist stains and mildew. The primary difference between each type of the most commonly used outdoor fabric lies in the manufacturing process and the fibers that they are made from.
Spun Polyesters
These fabrics are priced economically, and they are perfect for pillows, playrooms, inexpensive prints with a fun design or temporary usage. They are made with inexpensive polyester based cloth that is milled white, and then it goes through the process of capturing a screened print. Spun polyester is perhaps not the best outdoor fabric with regard to longevity but, all-weather fabric serves an excellent purpose in meeting the needs of the many at an economical price point and a wide selection. The inks used provide between 300 and 500 hours of ultra violet (UV) light protection before they begin to fade as compared to Sunbrella solution dyed acrylic fabric that offers a 5-year guaranty against fading at full exposure.  Fading does not mean it's the end of the cushions.  Fading happens gradually to the extent that you won't even see the fading in its first stages unless you put the fabric up against a piece that was never exposed to the sun.
Spun polyester will last for years this means the fabric is great for cushions that will encounter children, pets, and so on. The material's dye also protects against soil, stains, and fading. Like acrylic and olefin, spun polyester is highly sensitive to heat. This isn't the best fabric for places with high temperatures.
Solution-Dyed Acrylics
Solution-dyed acrylics are fabrics that are dyed before the yarn is created. Most fabrics begin colorless, and then the fibers are woven into yarn, and the yarn is dyed before it is woven into a fabric. With solution-dyed acrylic, a liquid acrylic solution is mixed with the dye, and then it is formed into a fiber so it already has color before it is spun into a yarn. This process makes it color-fast and water-resistant. Solution-dyed acrylics are soft and breathable like canvas and are commonly used in awnings and patio umbrellas, but a softer, more porous version is also used for outdoor pillows and cushions.
Olefin is a manmade fiber that is typically used along with other fibers to create outdoor fabric blends. It is often used in outdoor furniture and for a variety of other applications, including house wrap, marine coverings and clothing. Depending on its chemical structure, olefin may also be referred to as polyethylene or polypropylene. It is manufactured in a similar manner as polyester and nylon. The chemicals used are melted and fed through a shower-head-like device called a spinneret head to form long fibers. Olefin typically has a smooth texture and is usually solution-dyed. It is a durable fabric that dries quickly and resistant to weathering, chemicals, stains and mildew.
Difference between rattan and wicker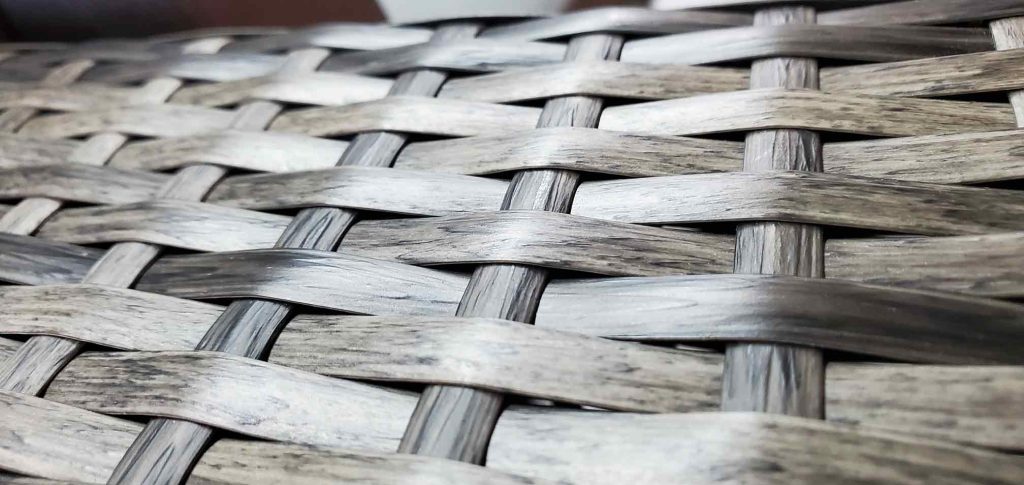 The difference is that rattan is a material whereas wicker is the style and method of weaving. "Wicker can be woven from rattan as well as many other natural or synthetic materials, which is where the confusion often lies.
Synthetic wicker (also known as resin wicker, synthetic rattan, all-weather wicker, or HDPE wicker) on the other hand, is typically made from an engineered resin material that replicates the look of natural wicker — but is highly resilient in outdoor environments. 
We use high-end synthetic wickers in our modern outdoor products to replicate the classic mid-century look of this furniture style, but with high-durability and low-maintenance properties. The powder-coated aluminum we use has been artfully painted to replicate natural rattan. The results are easy to care for furniture pieces that make your modern outdoor space beautiful."
Although resin or synthetic wicker is much more durable, it still deserves your love and respect. Ensure you're covering it up when not in use, and following the general care instructions we outline in our outdoor furniture cleaning guide.